Wedding Dresses Will Be Totally On-Trend
Warmer weather, lovely flowers, and a whole new set of fashion trends accompany each new spring season. Low-rise bottoms, transparent materials, miniskirts, plenty of straps, vivid yellow colours, peek-a-boo skin, and bras teamed with coats are among the key spring 2022 trends, according to Glamour UK. All of these trends are fantastic, and we can't wait to wear them!
Not only does the arrival of spring signal the start of new streetwear trends, but it also signals the start of new wedding trends.
Bold, maximalist dresses, as well as modest but gorgeous tiny embellishments like beads, were among the numerous wedding dress trends predicted for 2021, according to Fashionista. Floral prints, dramatic sleeves, and short bridal gowns were all popular.
While we appreciate such lovely trends, we're eager to embrace anything fashionable for wedding gowns this spring. Shopping for a wedding gown may be difficult, but we've compiled a list of all the bridal gown trends that will make you even more thrilled to say "I Do" this year.
Play Around With Feathers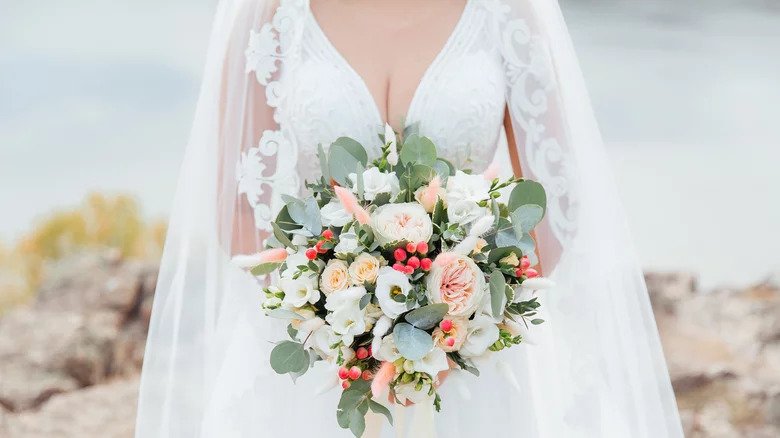 Feathers are ideal for a flirtatious, stylish aesthetic. Designers Elie Saab and Marchesa Notte Bridal, according to Brides, have been increasingly utilising feathers in their dress designs. Those who want to make a statement should seek extravagant dresses with feathers, while those who want a more minimalistic style should opt for delicate feathery elements.
A Bolero Jacket is a Terrific Way to Incorporate Feathers into Your wedding gown. The ivory Bubish Berlin Bolero from BHLDN is now on sale for a little under $400. This jacket will let you add a touch of feathery fun to your wedding ensemble.
The Flowery Trend isn't Going Anywhere.
Floral-inspired wedding gowns were a major style in 2021, and this charming aesthetic will continue to be popular in spring 2022. Designer Ines Di Santo's goddess-themed Spring 2022 wedding collection was inspired by "The Goddess of Nature and Abundance," according to Fashion Week Online, with many of the gowns showcasing delicate flower accents.
If you're searching for a flowery wedding gown, David's Bridal has the Floral Tulle Wedding Dress with Removable Sleeves on sale right now for just less than $1,500.
Wedding Gowns With a Princess or Fairy Theme
This next trend will appeal to traditional brides who believe in magic. Pnina Tornai's LOVE Collection for 2022, according to Kleinfeld Bridal, is all about making brides feel like princesses on their big day. "My newest collection is inspired by a fairytale world – plenty of princess shapes, fanciful materials, and delicate touches," Tornai revealed further. On a gorgeous day, who wouldn't want to appear dreamy?
Love by Pnina Tornai Style #14896N is one of our favourite dresses from this collection. A-line Wedding Dress with Pleated Skirt with Spaghetti Straps and Sweetheart Neckline, which mixes a conventional shape with elegant embellishments.
Bridal dresses with a ballet-inspired design exude easy romanticism.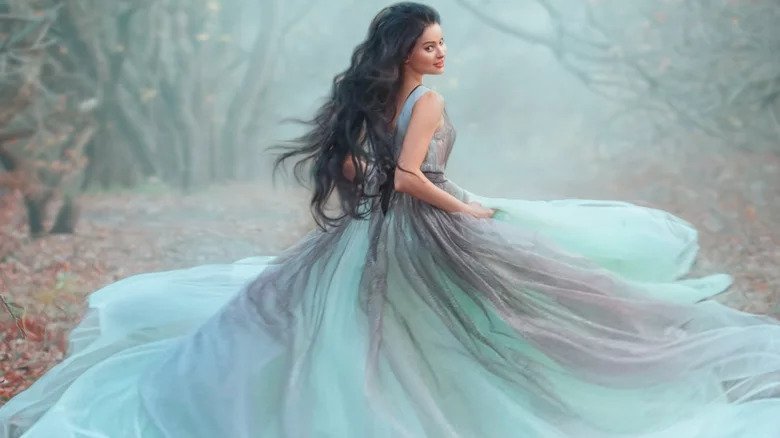 Ballerina-inspired wedding gowns are extremely hot this spring for classy women who desire a romantic aesthetic but don't necessarily want to seem like princesses. Justin Alexander Signature's Spring/Summer 2022 collection was inspired by ballet, and we're completely smitten with this beautiful, exquisite style.
Justin Alexander Signature's Off the Shoulder Fit and Flare Gown with 3D Floral Appliqués is one of our favourite ballerina-Esque wedding gowns. This lovely gown exudes elegance, refinement, and flirting in equal measure.
Slits make you sexy.
In the year 2022, ladies should not be scared to dress seductively on their wedding day. Less conventional, fun-loving women will relish the opportunity to flaunt their legs during their wedding, and spring is the ideal time to do it due to the warmer weather. Thigh-high slits are becoming more fashionable for wedding gowns, according to Wedding Forward, and we're fascinated with this sultry look.
The Lara Greenly Sleeveless Beaded Wedding Dress, presently available for a little less than $600 at David's Bridal, gives brides who love beading and slits the best of both worlds.
Read more: Skincare Tips for Glowy and Dewy Skin Despite The Heat, New Nail Art Trend Is A Must For You, Best Secrets for Hair Slugging And Best food For Hair fall,