The Batman Passes $600 Million Worldwide
In terms of domestic profits, Batman will be one of the most successful "part one" superhero films ever. According to Warner Bros., Batman not only surpassed $300 million domestically on Sunday but also crossed the $600 million mark globally. Matt Reeves and Peter Craig's DC Comics film is already the second-highest-grossing straight reboot in the United States ($334 million), and the fourth-highest-grossing straight reboot globally ($668 million), behind the amazing Spider-Man ($762 million), and Spider-Man: Homecoming ($881 million).
Casino Royale has grossed $595 million or $616 million, depending on who you ask, but Batman will surpass both in two days. By next weekend, it'll have passed Homecoming in the United States and Man of Steel in the rest of the globe, proving that Batman and Spider-Man are the two most popular superheroes on the planet. The Batman is furthermore proof that, with the appropriate film, theatre exhibition, and concomitant box office/revenue act, they can replicate what they did before the epidemic.
Batman is likely to become one of the highest-grossing non-sequel superhero franchise launches ever in unadjusted (or even adjusted) domestic grosses, while Spider-Man: No Way Home is about to exceed $800 million domestically and $1.85 billion globally. If it surpasses $407 million domestically, which is still possible (if not inevitable) right now, it will surpass the inflation-adjusted gross of Iron Man ($318 million in 2008) and rank behind only Harry Potter and the Sorcerer's Stone, The Hunger Games, Superman, Batman, Spider-Man, Captain Marvel, and Black Panther as inflation-adjusted "first movie" releases.
While The Batman will surpass The Twilight Saga: Eclipse ($300.5 million in 2010) as Robert Pattinson's highest-grossing domestic film today, it may fall short of The Twilight Saga: Breaking Dawn Part II ($535 million internationally and $829 million globally).
For China is practically a lost cause ($11.7 million, owing to 43 percent of cinemas closing due to a COVID comeback and diminishing interest in Hollywood exports), while Japan will only be worth about $10 million (typical for standalone DC non-sequels, except for Joker, who broke out with $46 million in 2019). Nevertheless, conventional rates of fall would give the $185 million film an over/under $785 million global cume, with about $90 million grossed internationally last weekend and a current $600.5 million global cume.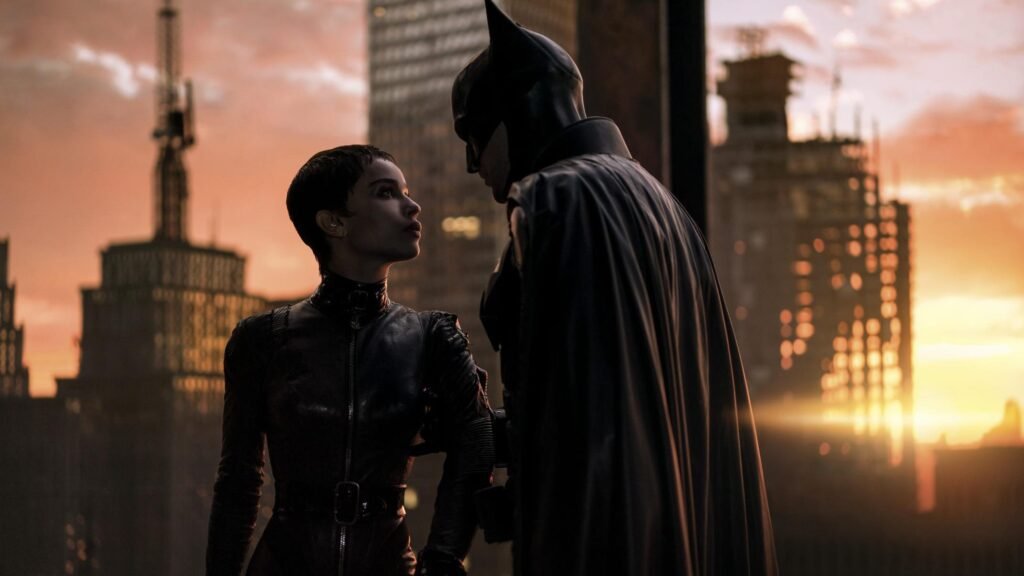 That isn't to say that strongholds won't drive it above $800 million, but it does demonstrate that A) it won't achieve $1 billion, and B) it was never the goal. $740 million is already four times the budget, while $832 million is 4.5 times the manufacturing expenses.
Similarities to Batman Begins and Se7en were more of a commercial advantage than a drawback.
Despite being quite similar to Chris Nolan's Batman Begins (plus a few narrative lines lifted from the director's cut of Daredevil), and starring villains we've previously seen onscreen (Penguin, Catwoman, and Riddler), Warner Bros.' The Batman is doing rather well. Aside from the positive reviews, apparent IP value, lack of competition, and rise in superhero pop culture domination, the relative familiarity may have been a benefit rather than a handicap.
The Bourne Identity ($214 million + sky-high DVD rental/sales) and xXx ($267 million) aimed to break out/did break out in 2002 because they were unusual from the norm and provided something "new" to action/spy movie lovers. Because they were familiar and possibly repetitive, Jason Bourne ($416 million) and xXx: Return of Xander Cage ($343 million) were economically viable internationally in 2016/2017.
In that way, Another Real-World, Mafia/Politicians-Centric Batman, but even darker and grittier, appealed not just to cultural amnesia (Bruce Wayne has done plenty of investigative work in previous Batman films), but also to the allure of nostalgia in these trying times. Similarly, blatant genre appropriation from films like Se7en and Saw seems fresh/unique to people who are less familiar with its fair game cinematic roots (like Klute).
That isn't strictly a complaint, since A) money talks, B) I loved The Batman more than the original Saw (but Saw VI > The Batman), and C) I like Return of Xander Cage. However, there's an argument to be made that the film's (arguable) familiarity in terms of more contemporary genre adaptations particularly in the Chris Nolan Dark Knight trilogy was an implicit positive variable rather than a metaphorical handicap.
To put it another way, what I thought was Batman's worst creative flaw turned out to be one of its major financial successes. That isn't the first time I've felt that way, as I'd debate the reasons for my hate. It was the perfect "kids' first R-rated horror film" blockbuster sensation.
And who cares what Scott Mendelson says when you generate $700 million on a $37 million budget? But now that we've gotten The Force Awakens out of the way, I'm eager to watch Reeves' The Last Jedi. After all, The Batman has kept theatres viable, given Warner Bros. a tremendously creative and economic triumph revitalized their most important IP, and changed the narrative surrounding the DC Comics/DC Films cinematic franchise, to paraphrase another (temporarily successful) theatrical series reboot. I challenge them to do better the next time.